Can I Sue After a Rear End Collision?
Hire an Experienced Car Accident Attorney to Help After Rear End Accident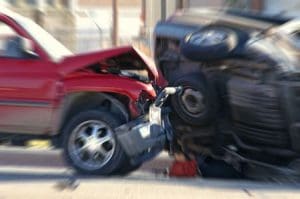 Car accident lawyers will tell you that rear end collisions are unfortunately a fairly common part of driving; in fact, the Washington Post reported that there are approximately 1.7 million rear end collisions on U.S. roadways each year. What's more, the Pennsylvania Department of Transportation reported in 2019 that almost 30% of car accidents in the state were rear-end collisions. But while these accidents are common, they still need to be taken seriously. Grave injury and extensive damage are both possible results of a rear-end accident, and if you've experienced an accident of this nature, you will want a trusted car accident lawyer to guide you through the process of receiving proper compensation.
After an accident, it's possible that one party may reach out to the other with an initial settlement offer. For instance, if you have been rear-ended, you may receive word from the other driver's insurance company shortly after the incident. However, it's often the insurance company's aim to pay out as little as possible, and you may not be satisfied with the offer that's presented to you (especially if you're experiencing lasting injury). You have every right to consult with a lawyer, such as the dedicated and experienced personal injury attorneys at Munley Law Personal Injury Attorneys, to determine whether this offer is satisfactory. If you and your lawyer do not accept the initial offer, you have the right to sue and prepare a personal injury lawsuit. From this point forward, you and your experienced Pennsylvania car accident lawyer will work to determine the best course of action. Munley Law Personal Injury Attorneys has experienced lawyers in Philadelphia, Scranton, and various areas to start your car accident claim.
Gathering Evidence in Rear-End Car Accident Claims
If you do decide to pursue a lawsuit, there will be an extensive process of gathering evidence to support your claims. Perhaps the most important of these is the police report of the initial car accident. This information is the official record of what occurred and therefore carries a great deal of weight in court. If the report states that the accident was the other driver's fault, or was caused by that driver's negligence, it will then be up to them and their lawyer to disprove this (which is very difficult to do).
Additional evidence can aid you in determining liability. A lawyer may also use some of this evidence to divide percentages of responsibility between the parties who were at the scene. Useful evidence may include:
Eyewitness testimony from individuals who were at the scene of the accident
Video footage of the accident, if it exists (perhaps on a CCTV camera, dashboard camera, etc)
Photos of the aftermath of the accident
Testimony from all involved parties
You and your lawyer will also want to gather documentation of the impact that crash has had on you. This will help determine the extent of your settlement, and might include any of the following:
Medical bills show both the extent of the financial burden you've experienced and also help to establish the other driver's negligence.
Proof of lost wages if you were unable to work after the accident
The expenses associated with repairing your car
Expenses associated with psychological counseling as a result of the accident
Lost opportunity for employment
Physical therapy costs
Any sort of evidence that shows the accident is preventing you from living and enjoying your life to the fullest capacity
Rear-End Car Accident Lawyer Can Help You Win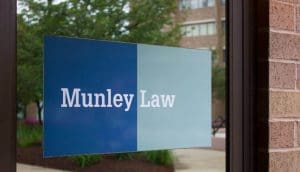 The very first step in beginning a personal injury lawsuit is to file a personal injury complaint. This will become the official record of your experience of the events, and what you claim happened. It's important to remember that in Pennsylvania, the statute of limitations for taking legal action regarding a car accident, including a rear-end collision, is two years. While this span of time may seem lengthy, some key pieces of evidence may be difficult to obtain or take months to process.
If you intend on taking legal action, it's important to contact a lawyer and begin the process as soon as possible. Even the initiating step of filing a personal injury complaint can be complicated and confusing, and a car accident attorney will ensure you are setting yourself up for success at every step of the way. Please contact Munley Law Personal Injury Attorneys today if you have experienced a rear-end collision in the state of Pennsylvania. Our team of highly-experienced lawyers will work tirelessly to protect your rights and win you the compensation you are owed.
Share this post: