If you've been hurt in a jackknife truck accident, contact a truck accident lawyer at Munley Law for a free consultation
A truck driver slams on the brakes.  His truck trailer skids, swinging around at a 90-degree angle to the truck's cab.  The driver loses control of the truck, and the trailer moves across multiple lanes of traffic. The out-of-control trailer may hit other cars and trucks as it slides across lanes of travel. Other drivers may not have time to react or avoid a collision with the trailer blocking the roadway.
This type of accident, known as a "jackknife" is unique to articulated vehicles like tractor trailers. A jackknife accident is not only a terrifying experience, it can also cause devastating injuries. If you have suffered a serious injury in a jackknife truck accident, the veteran truck accident lawyers at Munley Law are here to help. Call or click today to schedule a free consultation. There is no fee for our services unless we win your case. 
Why choose a truck accident attorney at Munley Law?
A jackknife truck accident can be a life-altering event. To obtain the compensation you need to rebuild your life, you'll need an experienced, highly skilled attorney. While many personal injury lawyers claim to handle truck cases, only a handful have the experience and resources it takes to win one. 
Our team has built a national reputation for our success in handling truck accident cases.  Munley Law truck accident lawyers have achieved record-setting results for our injured clients, including a $26 million settlement in a truck crash case. We are the only firm in the United States with two attorneys who have served as Chair of the American Association for Justice Trucking Litigation Group, and we are among a small number of attorneys nationwide to earn board certification in truck law.  Our experience, our results,  and our dedication to this unique area of practice is what sets our firm apart. Fill out our email form, chat live, or call (570) 338-4494 for a free consultation. 
A jackknife truck accident lawyer will hold the at-fault driver responsible
Jackknife accidents often cause chain-reaction collisions involving many vehicles – and multiple victims. The scene of the crash can be a mess to investigate. Victims of jackknife crashes need immediate legal counsel; waiting to call a lawyer can mean losing the chance to collect and save critical evidence, to document the accident scene as it is just after a crash, and to obtain witness statements while the accident is fresh in their minds.
Munley Law's truck accident lawyers respond immediately. We work with the industry's top experts and investigators to determine what acts of negligence caused your accident, and hold the at-fault parties responsible. We will explore every possible source of recovery to ensure that you receive the compensation you need. As the victim of a jackknife accident, you may recover compensation for:
Medical treatment

Physical therapy and rehabilitation

Lost wages

Loss of earning capacity

Pain and suffering
When choosing a truck crash lawyer to protect you and your family, consider the following tractor trailer accident settlements and verdicts:
$26 million

$8 million

$8 million

$6.9 million
$6.5 million

$4.7 million

$4.1 million

$3.97 million
$3.8 million

$3.5 million
For more than 60 years, Munley Law's truck accident lawyers have represented truck accident victims throughout Pennsylvania and across the United States. We understand the challenges – physical, emotional, and financial – that come with surviving a truck crash.
Our mission is to hold the negligent party accountable and restore justice where harm has been done. For this reason, we do not collect a fee for our services unless we win your case. You will never have to pay us anything up front or out of pocket. Call today for a free case evaluation.
Jackknife Truck Accident FAQs
Q: What causes a truck to jackknife?
A truck can jackknife due to a sudden change in speed or road conditions. The driver brakes, the cab slows,  but the momentum of the trailer keeps it moving forward, causing it to pivot sideways. One of the most common causes of a jackknife accident, especially in Pennsylvania and the Northeast, is bad weather. Other causes include:
Driver distraction – if the truck driver doesn't pay close attention to the speed and flow of traffic, they may have to brake suddenly, and this can cause the truck to jackknife

Drowsiness – a drowsy driver may nod off at the wheel, and lose control of the truck

Vehicle maintenance – if the tractor trailer's brakes have not been properly inspected and maintained, they may not perform properly

Speeding – excessive speed may cause a driver to lose control, especially when approaching a turn or curve in the roadway

Negligent hiring practices – when transportation companies employ drivers who lack proper training, certification, licensure, or those who have a poor driving safety record, accidents like jackknife crashes can occur and innocent people can get hurt
Other factors that can increase the chances of jackknifing include truck size and cargo weight. A jackknife truck accident lawyer at Munley Law familiar with CDL laws and regulations will closely evaluate all factors that may have played a role in your accident.
Q: Do I need a truck accident lawyer?
If you or someone you love was seriously injured or killed in a jackknife truck crash, you should call a truck accident lawyer for a free, no-obligation evaluation of your case. Because truck accident cases often involve large transportation companies and multiple defendants, individual plaintiffs stand little chance of receiving compensation without legal representation. These cases involve a complex network of federal motor carrier regulations, highly technical balck box discovery, and other challenges best suited to an experienced truck accident attorney. 
Q: What compensation will I receive for a jackknife truck accident case?
As the injured victim of a truck wreck, you'll likely be facing major costs, including your medical bills, rehabilitation therapy, missed time from work, repair or replacement of your vehicle, and more. You deserve fair compensation for these losses and the pain and suffering you have endured. Each case is different, so the amount of your compensation will depend on a number of factors, such as the severity of your injuries, and the available insurance coverage. With the help of an experienced lawyer, you may recover compensation for your:
Current and future medical bills

Rehabilitation, physical therapy

Lost wages and/or lost earning capacity

Diminished quality of life

Pain and suffering (typically, this will comprise the majority of your personal injury case)
Q: How long does a truck accident case take?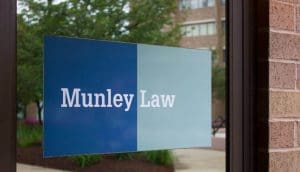 Every case is different; be aware that any lawyer who claims to be able to settle your case in a fixed amount of time is either not being honest, or may settle your case for less than it's worth in order to resolve it quickly. The length of your case will depend upon the complexity of the investigation, the extent of your injuries and duration of your medical treatment, and whether or not your case will need to go to trial.
That being said, truck accident cases commonly take up to a year or more to reach a settlement. Throughout that period of time, your legal team at Munley Law will serve as your personal advocates to guide you each step of the way. We will keep you informed about the status of your case, and will not accept an offer of settlement without consulting with you.