According to EHS Today, as e-commerce drives the need for products to be made and shipped faster than ever before, many warehouse employees are left handling unrealistic working conditions, all while facing an increase in warehouse injuries–all of which can be avoided. 
While Adidas sales have continued to surge, this increase can include pressure to those employees responsible for moving products: warehouse workers.
If you are employed by an Adidas warehouse, or any warehouse in NEPA, and experience an injury, Munley Law Personal Injury Attorneys is here for you.
Common Warehouse Safety Issues
As the demands on warehouse workers in NEPA increase, safety hazards and concerns will also continue to grow.  Below are warehouse hazards Adidas warehouse employees need to be mindful of.
Safety Education and Training
While the goal of every business is to be efficient and to bring in money, sometimes employers can look past safety education and training in exchange for higher productivity. 
Employees who are not adequately trained not only face higher rates of injury on the job but are more likely to leave a position. 
Further, for employees operating machinery or, new to the industry, having proper employee training in place can be crucial to employee safety.
Training should cover topics like:
Forklift operations

Hazard communication

Personal protective equipment (PPE)

Safety exits
Logistics Changes
A well-maintained warehouse is a safe warehouse, but when employers cut back on staff to handle logistics in turn for more hands on the warehouse floor, this can result in exit and storage hazards that can leave employees at risk.
Instead, employers should take a close look at the processes in place at warehouses to ensure the working environment is conducive to safety standards.
The Physical Work Environment
Repetitive motion injuries from packing, labeling, sorting, and lifting are common in warehouse settings, but did you know that the physical work environment can also place employees at risk for injury? Things like heat, noise, and temperatures must also comply with OSHA Act standards. 
Common Injuries
In addition to the factors that can cause workplace injuries, it is important to be able to point out what those injuries look like. Common injuries that may entitle you to workers' compensation include:
Repetitive motion injuries

Broken bones

Hearing loss

Respiratory illness
How Can Adidas and Other NEPA Warehouses Protect Employees From Injury?
Employers owe their employees a safe work environment to reduce the risk of accidents or injuries. Common safety precautions NEPA warehouses including Adidas can take include:
Safety signage including floor markings, hazard spaces, and indicators of where personal protective equipment is required

Equipment checks for forklifts, company vehicles, etc. 

Training for health standards and safety guidelines
I was Injured in an Adidas Warehouse. What Should I Do?
For warehouse workers employed by Adidas or other Northeast Pennsylvania businesses, knowing what to do after a workplace injury can be difficult. You may fear retaliation for reporting the injury or worry you won't be able to continue working at all. 
Under the Pennsylvania Workers' Compensation Act, most employers in Pennsylvania are required to carry workers' compensation coverage for employees who get hurt. But securing that compensation is not immediate.
Warehouse Worker Workers' Compensation
If you are hurt at work, you are entitled to a workers' compensation claim, however, you must do so under the state's statute of limitations, three years in Pennsylvania. To begin the claims process, you must report the injury to your employer upon receiving medical treatment. You'll want to include details such as:
The time, date, and location of the accident

The details of the injury

The contact information of witnesses

What you believe caused the accident to occur
Upon reporting the accident, you must begin the formal workers' comp claims process. In many cases, your employer will submit the first report of injury to the PA Department of Labor and Industry.
From there, it can take weeks to receive your workers' compensation benefits.
My Employer Denied My Workers' Comp Claim. What Do I Do?
If your employer denies your workers' compensation claim, you will need to file a claim petition. You can file the petition as soon as you receive the rejection notice from your employer's insurance company. If you are not notified by your employer, you can file a claim petition 21 days after reporting your injury.
The claim petition should include similar details to the original claim.
Can I File a Claim Petition on My Own?
Technically, you can file your claim petition without a workers' compensation lawyer, however, know that you run the risk of a total denial of benefits. The unfortunate reality is that if you fail to submit all proper documentation or submit information incorrectly, your claim can be denied based on a technicality.
Further, if your petition is approved, you'll likely have to go to court, where you'll need medical testimony, and all of the facts collected to have a stronger claim.
How Do Workers' Comp Attorneys Help Adidas Warehouse Workers?
After being hurt at work, money is likely tight, making you fear the costs of pursuing a lawyer. However, many personal injury attorneys work on a contingency fee basis meaning you don't pay anything upfront until a settlement or verdict is reached. 
A workers' compensation lawyer can help Adidas workers by:
Helping through the claims process

Calculating medical expenses (current and future)

Determine the amount of lost wages

Negotiate work restrictions and light duty options
Further, to maximize the workers' comp, you can receive, your lawyer will negotiate with the insurance company to make sure that the counteroffer presented will help you through recovery.
What Can I Recover in a Workers' Comp Claim?
Depending on the type of injury you sustained and the severity of it will ultimately determine what compensation and benefits you may be entitled to. Common recovery in workers' comp claims include:
Medical bills

Wages

Specific loss payments for loss of limb(s)

Death benefits
Further, whether you suffer a total or partial disability will also determine the amount of compensation you can recover. Under state law, if you are totally disabled by your work injury and unable to work, you are entitled to weekly benefits equal to about two-thirds of your weekly pay, or a maximum of $1,205 per week. This value does change yearly.
After two years, your status is reviewed and if you remain at least 50% disabled under American Medical Association guidelines, you may be considered partially disabled and entitled to compensation by a weekly amount that is two-thirds the difference between your present earnings and what you earned prior to the injury. You can collect partial disability benefits for 500 weeks or for as long as you are working at a lower wage.
Injured in an Adidas Warehouse or Another NEPA Warehouse? Call Munley Law Personal Injury Attorneys.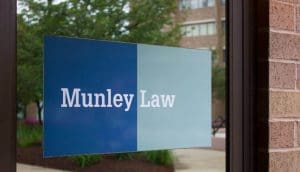 If you or a loved one suffered injuries while on the job at an Adidas warehouse or another NEPA employer, Munley Law Personal Injury Attorneys is here for you. Our team has recovered millions of dollars in workers' compensation claims and we can do the same for you.
For a no-obligation, free consultation, contact the PA workers' comp lawyers at Munley law at 570-473-5609 or by completing our online contact form. 
We can also help with injuries in other warehouses:
Injuries in Amazon Warehouse
Injuries in Fabri Kal Warehouse
Injuries in FEDEX Warehouse
Injuries in TJ Maxx Warehouse
Injuries in Cintas Warehouse
Injuries in Walmart Warehouse
Injuries in Core Mark Warehouse
Injuries in Frito Lay Warehouse
Injuries in Zulily Warehouse
Injuries in Home Depot Warehouse
Injuries in QVC Warehouse
Injuries in True Value Warehouse
Injuries in Pepperidge Farm Warehouse
Injuries in Boscovs Warehouse
Injuries in Cardinal Glass Warehouse