When you work for a home improvement warehouse like True Value, you likely are working in settings with large equipment, heavy machinery, and large loads of products. While all warehouse employees know working in these settings come with risks, True Value warehouse and other home improvement warehouse employees may face even more dangers in their employment. 
If you are employed by a True Value and sustain injuries, the workers' compensation lawyers at Munley Law Personal Injury Attorneys are here for you. We don't charge a fee unless we win for you. Contact us today for a free consultation so you can discuss the specifics of your injury and the value of your case. 
What is a True Value Warehouse?
True Value is a chain hardware store selling household tools, appliances, home improvement tools, paint, lumber, and other building materials. The chain has locations in over 60 counties with more than 4,500 retail locations.
Workers' Compensation Benefits for True Value Warehouse Workers
In Pennsylvania alone, there are 40 True Value retail locations and multiple warehouse and distribution locations in NEPA. For those Pennsylvania employees who become hurt on the job while employed by True Value, there are workers' compensation benefits available.
Under the Pennsylvania Workers' Compensation Act, if you are hurt at work, you are eligible for compensation to cover medical expenses and  wage-loss compensation until you return to work. In the case of a fatal accident or injury, your family is eligible for death benefits if they are dependent survivors.
However, it is important to know that you are not eligible for workers' compensation if the injury was self-inflicted or was caused by a violation of the law  such as the illegal use of drugs. In most cases, death or injury while intoxicated on the job is also not eligible for compensation.
Specific benefits you may be entitled to include:
Lost Wages:

Wage benefits are available if you are totally disabled and are unable to work or partially disabled and receiving wages less than your pre-injury income. 

Death benefits:

Eligible if the death is immediate or occurs within 300 weeks of the injury.

Specific loss benefits

: You can recover compensation if you have lost the permanent use of all or part of your thumb, finger, hand, arm, leg, foot, toe, sight, hearing or have a serious and permanent disfigurement on your head, face or neck.

Medical care:

For work-related injuries and illness, you are able to recover compensation for reasonable surgical and medical services, medicine, supplies, hospital treatment and services, orthopedic appliances and prostheses.
It is important to know that you do not have to be completely out of work to recover specific loss payments. In Pennsylvania, you may be eligible for compensation for the following limb amputations or deformities:
Loss of a hand: 335 weeks of payments

Loss of a thumb: 100 weeks of payments

Loss of an eye: 275 weeks of payments

Loss of a foot: 250 weeks of payments

Loss of a leg: 410 weeks of payments

Permanent loss of hearing in both ears: 260 weeks of payments
These payments are not your total wages, but rather a percentage of typical earnings. 
How Much Can I Recover in Lost Wages as a True Value Warehouse Employee?
Under workers' compensation laws, wage-loss benefits are equal to two-thirds of your average weekly wage. However, workers' comp wage benefits may be offset for 50 percent of Social Security benefits, employer-paid portion of a retirement pension, severance pay, unemployment compensation, etc. Be sure to check with your employer on any other benefits you may be receiving. True Value employees may already be entitled to some forms of payment through employer paid programs. 
Common Warehouse Injuries
In 2021, a Hanover Township True Value warehouse caught fire. While this accident caused no injuries and all employees were able to evacuate the building safely, fire and other structural issues can lead to work related injuries in the blink of an eye. The cause of the fire remains under investigation.
While working at a True Value Warehouse, there are likely many risks involved that you may or may not be aware of. Common True Value warehouse injuries include:
Falling Objects

Forklifts

Fires

Repetitive Motion Injuries
Depending on the severity of the accident and resulting injuries, employees may find themselves hurt with the following ailments and deformities:
Muscle strains and sprains

Rotator cuff tears

Repetitive stress injuries (carpal tunnel syndrome, ganglion cysts, etc.)

Bruised or broken bones

Nerve injuries

Concussions
The issue with these types of injuries is that some may heal over time completely or may result in lifetime chronic suffering. Because of this, it is important to work with a workers' compensation attorney to ensure you get the compensation you need to financially recover or sustain yourself for years to come.
I Work For A True Value Warehouse and Got Hurt. How Can Munley Law Personal Injury Attorneys Help Me?
If you work in a home improvement warehouse likeTrue Value, Munley Law Personal Injury Attorneys can help you through this difficult time as you work towards recovery.
Our compassionate workers' compensation attorneys can guide you through the workers' comp process and:
Determine where and how the accident occurred

Guide you through the workers' comp process

Ensure the claims process moves promptly

Help you petition a denied workers' comp claim

Negotiate for a fair settlement.

Represent you in court
What Are My Rights If I'm Injured as a True Value Employee?
Though True Value is located across the United States and each state's law will differ regarding workers' compensation, you do have very basic employee rights that protect you following a workplace injury.
These workers' rights include:
Filing a workers' comp claim without retaliation (or serving as a witness to a workplace accident)

Appealing a denied claim

Receiving medical treatment

Receiving workers' comp benefits

Utilizing legal representation of a workers' comp lawyer
If you file a workers' comp claim and your employer begins to treat you unfairly, or fires you without just cause, know that your rights are being violated. 
Injured at a True Value Warehouse? Call  Munley Law Personal Injury Attorneys Today.
If you or a loved one suffered injuries while employed by True Value, Munley Law Personal Injury Attorneys is here for you. Our team has recovered millions of dollars in workers' compensation verdicts and settlements and we can do the same for you.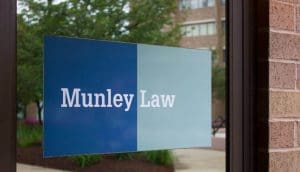 For over 60 years, our workers' comp attorneys have been helping injured workers with their workplace accident claims and have been recognized by our peers and by legal organizations throughout the country for our work. We know how critical it is to the success of your workers' comp claim to have a well-verse workers' compensation attorney. That's why we utilize all of our legal and professional resources to best serve you.
We know the emotional stress following a workplace accident or illness only becomes more severe when medical bills and other expenses begin to pile up. This is why we work on a contingency fee basis meaning you pay nothing until a settlement is reached. Finances shouldn't stop you from seeking the legal representation you deserve. For a no-obligation, free consultation, contact the PA workers' comp lawyers at Munley law at 570-600-1433  or by completing our online contact form. We won't stop until you can recover physically and financially. 
We can help with the following injuries as well
Injuries in Amazon Warehouse
Injuries in Fabri Kal Warehouse
Injuries in FEDEX Warehouse
Injuries in TJ Maxx Warehouse
Injuries in Cintas Warehouse
Injuries in Walmart Warehouse
Injuries in Core Mark Warehouse
Injuries in Frito Lay Warehouse
Injuries in Zulily Warehouse
Injuries in Home Depot Warehouse
Injuries in Adidas Warehouse
Injuries in QVC Warehouse
Injuries in Pepperidge Farm Warehouse
Injuries in Boscovs Warehouse
Injuries in Cardinal Glass Warehouse