As we all know, online retail saw a massive spike thanks to the pandemic. Forbes noted that the entire e-commerce industry nearly doubled in size since the pandemic. The sector now grosses almost $100 Billion. 
While Zulily may be less well-known than e-commerce industry titans like Amazon and Walmart, it still is a massive business with a special history. Zulily went public in 2013 and was valued at $2.7 billion. A few years later, that valuation grew to almost $9 billion. Zulily's success is in large part due to its uniqueness. Unlike many of its competitors, Zulily targeted a niche market– mothers– with an even more niche strategy– flash sales. Zulily creates deep savings for consumers, sometimes with markdowns of almost 70%, but only for a few days at a time.
Short Staffing Can Lead to Accidents in Warehouses
Unfortunately, thanks to the pandemic, Zulily's growth slowed to a grinding halt, as supply chain backups plagued businesses everywhere. It is no surprise that when business takes a turn for the worse, it is often the warehouse laborers who bear some of the worst side effects.
As budgets are cut, there can often be fewer people on warehouse shifts. Miscommunications, tight turnarounds, and increased workloads, therefore, are often a direct result. With the intense machinery and heavy loads that are standard in a warehouse environment, these factors can lead to decreased workplace safety. In extreme circumstances, they can even lead to deadly workplace accidents. 
If you or a loved one was harmed in a Zulily warehouse accident, Munley Law Personal Injury Attorneys expresses its deepest condolences. Regardless of severity, a warehouse accident can be a traumatic experience. In the aftermath of an accident, you might feel overwhelmed by your recovery or by figuring out how to provide for your family if you are unable to work. With over sixty years of experience, we are experts in helping families seek the workers' compensation benefits that they deserve. We are aware that filing a workers' compensation claim can be a stressful process. Hiring an experienced workers' compensation attorney can not only make this process much easier, but likely win you a better outcome. Please reach out to us today for your free consultation. We look forward to winning you a favorable outcome.
How Does Workers' Compensation Work?
If you were injured on the job in the state of Pennsylvania, your employer (Zulily in this case) will likely be required to support your claim. The Pennsylvania Workers' Compensation Act covers almost all workers, including full-time, part-time, and seasonal laborers. Workers, like rail workers, longshore workers, and federal employees, are covered under other, more specific workers' compensation bills, and are therefore not covered under the Pennsylvania Workers' Compensation Act.
Depending on the severity of your injury, you can expect to receive up to two-thirds of your weekly pay, or up to $1205.00 per week. Your payout will depend on whether your injury makes you totally unable to work, or if it just reduces your earning capacity.
What Injuries are Covered Under Workers' Compensation for Zullily?
Although warehouse injuries are diverse, Pennsylvania law does not discriminate based on injury type. In short, any type of injury you sustain while working at a Zulily fulfillment center may qualify you to receive workers' compensation benefits. Even if you feel an injury is minor, you may be entitled to compensation.
Notably, COVID-19 is also covered under workers' compensation laws. If you contract COVID-19 while at work, you should continue to receive your wages even in isolation. If you have a special case of long COVID, and face lingering effects of the virus that prohibit you from working, you may also be entitled to workers' compensation. 
Unlike regular workers' compensation, specific losses that result in permanent disfigurement or lameness do not require you to be out of work for you to receive your compensation. That is, under specific loss laws, you will be compensated for the loss itself. In order to receive your aid, just have to show that the loss occurred as a result of your regular duties. Specific losses cover injuries that could result in the loss of a finger to the loss of a hand, or in more severe cases, even the loss of a limb. Under the schedule of specific loss payments, you will receive different amounts of compensation depending on your injury.
Are There Any Injuries That Are Not Covered Under Workers' Compensation?
Yes. There are a number of injuries that exclude you from receiving benefits. A few examples are listed below.
Injuries that occur under the influence
If you were under the influence of either drugs or alcohol at the time of the injury, this likely will prevent you from seeking compensation. 
Injuries from personal conflicts
If you are injured in an attack from either a coworker or someone unaffiliated with your company because of an altercation, provoked or unprovoked, you will not be entitled for workers' compensation.
Injuries from self-harm
If you are injured in an act of active self-harm, your employer will not compensate you.
What is the First Thing I Should Do If I Believe I Am Entitled to Workers' Compensation from Zulily?
As soon as possible, be sure to report your accident to your supervisor. If possible, it is best to do this in writing, so there is a written record of your injury. It is a good idea to keep your own personal copies of the correspondence. Similarly, it is important you report the incident in a timely manner. Pennsylvania law outlines that failure to report your accident within 120 days will result in denial of your claim. For the best outcome, report your injury as soon as possible. 
If your claim is approved, you can expect to start receiving your compensation within 21 days of reporting your incident. It is important to note, though, that in the state of Pennsylvania, your employer is obligated to pay for your medical care, regardless of the status of your claim. If your claim is denied, your interests would be best served by reaching out to an experienced workers' compensation lawyer. Our award-winning team of workers' compensation lawyers have the talent and experience necessary to help you navigate the claims process and litigate your case.
Why Should I Choose a Munley Law Personal Injury Attorneys Workers' Compensation Lawyer to Represent Me?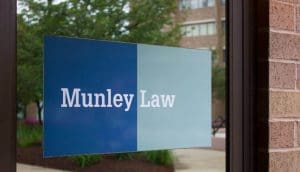 At Munley Law, we know that suffering a workplace injury is a trying experience. In these difficult times, let us be the advocate you need. We are a family business and fight for our clients like we fight for each other.
With over 60 years of experience, we are an award-winning team of lawyers. We ensure that you get the outcome you deserve. Our results speak for themselves: many of our lawyers have won multi-million dollar settlement outcomes. 
Reach out to us for a free consultation today and make sure that you get the support you are entitled to for your Zulily warehouse workers' compensation claim.
We can also help with injuries in other warehouses:
Injuries in Amazon Warehouse
Injuries in Fabri Kal Warehouse
Injuries in FEDEX Warehouse
Injuries in TJ Maxx Warehouse
Injuries in Cintas Warehouse
Injuries in Walmart Warehouse
Injuries in Core Mark Warehouse
Injuries in Frito Lay Warehouse
Injuries in Adidas Warehouse
Injuries in Home Depot Warehouse
Injuries in QVC Warehouse
Injuries in True Value Warehouse
Injuries in Pepperidge Farm Warehouse
Injuries in Boscovs Warehouse
Injuries in Cardinal Glass Warehouse